To encourage players that have been with the game for many years but don't really play anymore, I propose the below

Once a year add accumulated amortisation to each account equal to the value in gas of the accounts points, multiplied by the number of years they have been in the game.

E.g.

For a 2M point player who has been playing for 2 years, they would get 4M gas accumulated amort added to their account (and hence need to use Resource exchange to remove the gas penalty)
For a 10M point player who has been playing for 5 years, they would get 50M gas accumulated amort added to their account (and hence need to use Resource exchange to remove the gas penalty)

For an active player of these sizes, this 'tax' is not too burdensome, but for inactive players, it will encourage them to play actively or leave (or just stay around to chat). Doesn't effect those players that dont fly fleets
30 September 2022 22:24:41


Group

Government
Alliance OnlyOneTeam4Rever
159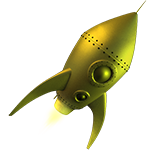 59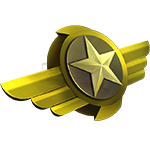 100
Points 38 065 998
Messages

726

Ohnjay,
Apparently you have no idea that the bigger a player is, the more difficult it becomes for them to get their entire fleet to fit their own size to play - plus the buildings and research that the big player don't have are more expensive Possibility as to find the resources and thus it only appears as if they are not active...
I would switch places with you immediately.... ;-)

so the changes of the last few years have already punished us enough for reduced mobility.... and only because the administration wanted to extort more money from us....

in fact, the mass of inactive ones make up the small and tiny ones, who quickly become inactive after they have been robbed or after a few days they didn't like the game anymore... while the bigger ones somehow still try to keep their accounts for alliances...

i think there is no need to further penalize any players after there have been so many negative updates that only made it more difficult to play, made it more expensive and massively reduced the ability to find resources......

in my opinion it would be even better if you don't punish people but lure them with something interesting that encourages them to play more - after all it's a resource based game and you know yourself that lately the debris has been reduced from 20% to 10% huh partly makes flying useless as it costs more than it's worth.... more debris, more people would fly.... or what do you mean by play?

maybe you like to fly for nothing - and thus like to pay something for flying - for playing....

In addition, inactive players are marked as "inactive for more than 7 days" and then deleted from the system for not playing - in case someone actually no longer plays....

be happy that there are still some resources to pick up on inactive accounts instead of having ideas that will reduce your own chances to play...
Information
You are not authorized
1 users are reading the topic (guests: 1)
Users: 0